Shoot Great Images ™
The 5-Step Roadmap to Success Without The Frustration!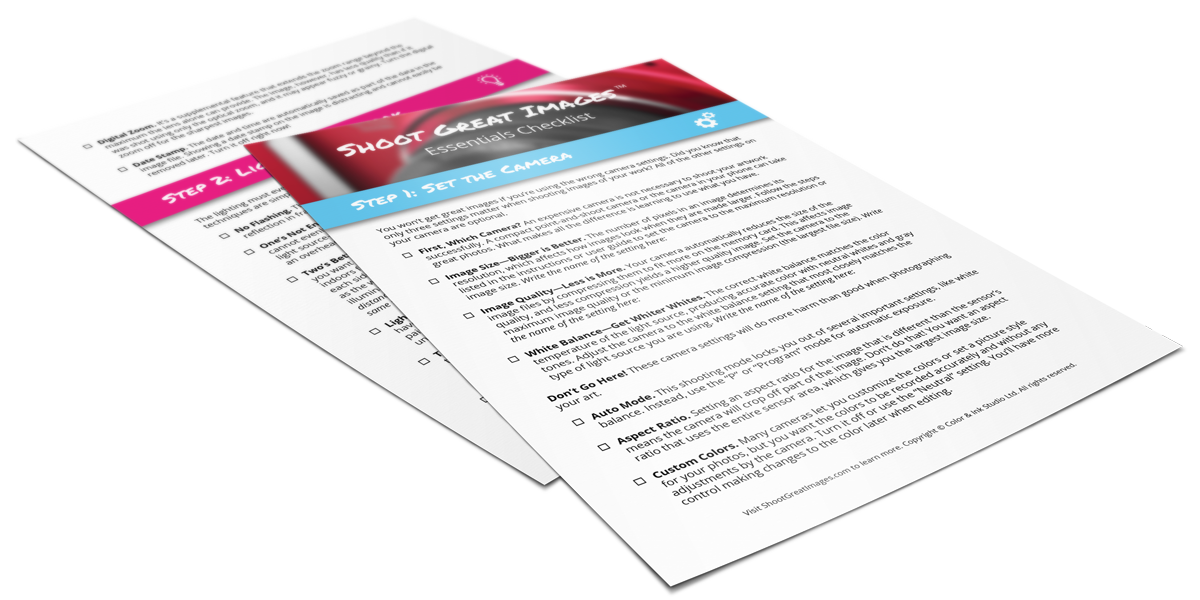 FREE Checklist Reveals the Secrets to Great Images of Your Art!
Get this comprehensive checklist from professional photographer Eric Law that will help any artist or artisan shoot better images of their artwork. The 5-page checklist is easy to follow and takes you step-by-step through the most valuable information from his Shoot Great Images™ program. It's guaranteed to be an invaluable resource as you photograph your art and work with the images.
Just tell us where to send the link to download the FREE checklist. Want more information about the Shoot Great Images™ program? Then just click here…there's no better time than now to learn to shoot great images of your art without the frustration!
[convertkit form=4984385]